Buy now. Pay later.
Furnishing your home while working within your budget is made simple with our multiple financing options.Interest free financing, deferred payment plan, convenient monthly payments? No problem. See us at the store for details or click the Progressive logo below to fill out the application.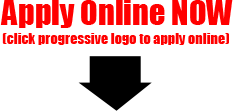 Plus, layaway is FREE here at North Shore.
Your total package in home furnishings is right here in Lynn. Choose your style, choose your color. Choose your brand. Choose your price. And then choose the financing option that fits your budget.
Visit us. Discover for yourself how affordable furniture can be.